Testimonials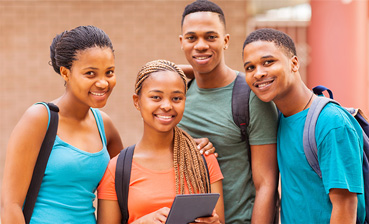 "As a graduate of VLBI, I have increased my knowledge and understanding of the Word, and have grown spiritually and personally. Dr. Sellers goes above and beyond to ensure each student understands the content. Her in-depth study of the Word is evident in the manner in which she delivers each annointed, Spirit-filled lesson. Dr. Sellers' classes and assignments provide opportunities for students to engage in learning and apply it to real life experiences, which helps students retain what they've learned. I highly recommend VLBI to anyone who wants to 1) enhance or gain in-depth knowledge of the Word, 2) wants to grow spiritually, and/or 3) wants to be a more effective leader and servant."
- Dr. Anita Harris, Doctor of Ministry in Christian Leadership, Class of 2020
"I am so thankful to be a student at Victorious Living Bible Institute. My wisdom, knowledge,and understanding of the Gospel has increased tremendously since enrolling as a student. Dr. Renae Sellers is a phenomenal teacher!!! Enroll today!!! You will not regret it!!!"
- Angela Myers Cooper, Bible Diploma in Christian Ministry, Class of 2018
"I thank God for Dr. Renae Sellers' vision for Victorious Living Bible Institute. I can honestly say that I am enjoying this learning experience. The way Dr. Sellers breaks down the Bible word by word gives us a great outlook of God's plan and Jesus' mission as we understand the Power Principles, while building faith, unity, love, forgiveness and maximizing our ministry. I give God all the glory for VLBI. I can't wait to get started on our next class."
- Monique Flanagan, Bible Diploma in Christian Ministry, Class of 2018
"Awesome! Awesome! Awesome teaching of the Word of God. Dr. Renae Sellers is an awesome and anointed teacher. I recommend anyone who wants to know the Word of God to sign up for VLBI. It will change your life!"
- Tyrone Harris, Associate of Arts in Biblical Studies, Class of 2020
"Pastor, I count myself blessed by being one of the first VLBI's student here in Kenya, Kitale campus. My first classes were awesome. God is really touching my life in a way I can't even explain. Am being equipped and hope by the end of my studies, I'll be what 2 Timothy 2:15 wants me to be. May God bless you for heeding to this call of equipping God's servants."
- Arthur Mbako, Bible Diploma In Christian Ministry, VLBI Kenya (East Africa) Campus
"This is an awesome school. Classes build character, challenge and encourage us in our life in Christ. The teachers are well versed in the Word and are men and women who are committed to Jesus Christ."
- Barbara Maxwell-King, Certificate Program, Class of 2020
"I have little participation but that little is just awesome for you are such a great teacher of the Word. I may not say much but l am listening. Thank God for your faithfulness and dedication and VLBI."
- Eloise Lee, Certificate Program, Class of 2020
"I have taken three classes with Victorious Living Bible Institute and I can tell you this has been the best decision I have made. Top notch teaching from the Pastors and Subject Matter Experts have been amazing. I recommend these classes that are being offered for anyone who would like to expand their knowledge of the word of God and have a closer relationship with him."
- Debra Recupero, Certificate in Christian Ministry, Class of
"VLBI has created a virtual environment for learning more about the bible as well as tools to promote my spiritual growth and development. It is motivating, encouraging and very supportive in my journey to be a true example of Christ living and abiding in me. Pastor and Dr.Sellers are dedicated to winning souls for Christ."
- Janice Elaine
"It was such a great honor and pleasure being a part of the Christian Counseling Program at Victorious Living Bible Institute. Dr Sellers is such a phenomenal woman of God. She was very knowledgeable, patient, supportive, and encouraging. When I wanted to give up, she pushed me to the finish line with words of wisdom. Thank you! Grace and Peace be with all other students [in the program]. Blessings!!
I'm Grateful!!!
"
- Prophetess Tinya Jones, Board Certified Christian Counselor, Fall 2020
"We absolutely love our counseling sessions with Dr. Sellers. She educates us naturally and spiritually. We are always able to take what we learn in the sessions and apply them to our lives."
- Pastoral/Marriage Counseling, Victorious Living Counseling and Coaching
"My experience for the first time was very helpful. Dr Sellers was such a great listener regards to the matters of the heart. She gave very good advice and encouraged me with biblical truths. I'm glad I took the first step, and I look forward to the end results."
- Pastoral Counseling, Victorious Living Counseling and Coaching
"Great session. Very encouraging. The Word of God was the main informational advice."
- Pastoral Counseling, Victorious Living Counseling and Coaching
"I enrolled at VLBI over a year ago, right before COVID. I am so glad that God led me to this School. The teaching and commitment to excellence in learning is consistent in every class. The subject matter and classes, as well as the instructors and administrators, are outstanding. The study groups and curriculum will challenge you, while also inspiring you to go deeper into your studies of God's word. If you are looking to further your education in Theology and Biblical Studies, or if you are called by God into the Ministry (which we ALL are), this is a wonderful choice. I cannot say enough good things about my experience and growth since enrolling."
- Michael Thames, Associate of Arts in Biblical Studies
"My experience with VLBI was great. The curriculum was Christ centered and Bible based teaching. The staff is excellent, I was never left without direction and support. I would highly recommend VLBI. The ministry is a pillar in our community that demonstrates love and giving to others. They have classes to equip the Body of Christ to help advance the Kingdom of God. So if you are ready to elevate your life give them a call."
- Camille N. Wesley, National Association of Christian Counselors Board Certification Program